Minister Message
GOOD NEWS TO SHARE AND HEARTS THAT CARE
message from Rick Mosher, Minister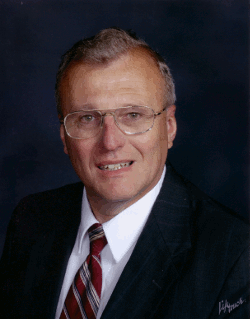 Our theme for 2017 was "Good News to Share". Our people have been busy sharing the Good News of Jesus and we have been growing. In 2018, we are building upon this theme and picking up on something that has already been demonstrated in the hearts and lives of many of our people during the past year, caring for people around us. Our theme for 2018 is "Good News to Share and Hearts that Care". In fact, I hope this becomes not just a year's theme but something that will be part of our "spiritual DNA" as a local church until Jesus comes back.
The Good News we have to share is the very foundation of what we are all about, the Good News of Jesus coming to die and rise again to save us from sin. Some familiar Scripture verses that sum it are:
"For God so loved the world that he gave his one and only Son, that whoever believes in him shall not perish but have eternal life." (John 3.16)
"For what I received I passed on to you as of first importance: that Christ died for our sins according to the Scriptures, that he was buried, that he was raised on the third day according to the Scriptures." (I Corinthians 15.3-4)
Peter replied. "Repent and be baptized, every one of you, in the name of Jesus Christ for the forgiveness of your sins. And you will receive the gift of the Holy Spirit."(Acts 2.38)
"Whoever believes and is baptized will be saved, but whoever does not believe will be condemned." (Mark 16.16)
"Or don't you know that all of us who were baptized into Christ Jesus were baptized into his death? We were therefore buried with him through baptism into death in order that, just as Christ was raised from the dead through the glory of the Father, we too may live a new life." (Romans 6.3-4)
"Do not let your hearts be troubled. Trust in God; trust also in me. In my Father's house are many rooms; if it were not so, I would have told you. I am going there to prepare a place for you. And if I go and prepare a place for you, I will come back and take you to be with me that you also may be where I am." (the words of Jesus from John 14.1-3)
That, indeed, is GOOD NEWS TO SHARE! However, to know that and even to try to share it without taking on the caring nature of our Lord and Savior, Jesus, is futile. Jesus loved people and cared about them. It opened doors for His life-changing, soul-saving message.
In Matthew, chapter 25, Jesus teaches us that when we feed the hungry, give the thirsty something to drink, shelter and welcome those needing it, provide clothes for those who are lacking, meet the needs of the sick, and visit those in prison, it is the same as if we were doing it to Him, Himself. In Matthew 25.40 we read: "I tell you the truth, whatever you did for one of the least of these brothers of mine, you did for me." Therefore as Christ's followers, Christians are to have hearts that care and that put our faith into action by acting to meet the needs of the hurting and less fortunate.
"Good News to Share and Hearts that Care", that is the challenge our leadership is setting before our people for the coming year. That is what I hope and pray the rest of you see in all of our people as we serve among you in 2018 and beyond.
If you are looking for more information on giving your life to Jesus and receiving salvation in Him, check out our Plan of Salvation page on this web site. If we can assist you in obeying the Gospel, contact us.
CREDITS: All Scripture quotations are from The Holy Bible, New International Version. Copyright 1973, 1978, 1984 by International Bible Society.